If you don't want to spend time in the long queues outside of the very few ATMs that carry cash, just log in to the Snapdeal app on your mobile and place an order for Rs. 2000. You will have it delivered in your door steps.
According to an announcement made by Snapdeal on Thursday, they have launched a new service called "Cash@Home" in Bangalore and Gurgaon that will allow users to order cash via its mobile app.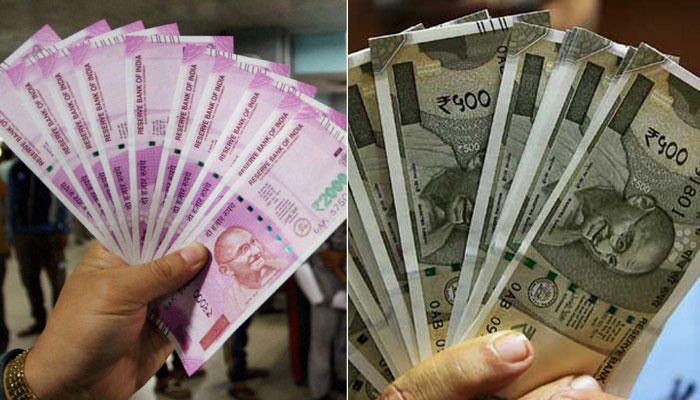 Snapdeal says their new feature will come as a blessing for those people who wait outside ATM counter to get cash.
They added that the fund for the operation of Cash@Home service will be collected through the amount received through Cash on Delivery (COD) orders.
Snapdeal also added that the service can be availed at a very nominal charge of Rs. 1 per that can be paid via wallets such as Freecharge or through the debit card at the time of placing the order.
Snapdeal says it has simplified the procedure for its users as all they have to do is to swipe the card in the PoS machine carried by the Snapdeal courier partners and make a successful payment for Rs. 2000. The delivery agent will hand over Rs. 2000 in cash.
A user is allowed to book only Rs. 2000 per session and they can swipe the cards of any bank to get the cash. Snapdeal considers Cash@Home as a new service and there are no conditions for availing the service.
It should be noted that the Cash@Home is an app only feature and the user must have the Snapdeal app to avail it.
Cash@Home service has already gone live in cities such as Bangalore and Gurgaon and the company plans to expand it to other major cities that are grappling due to the cash crunch in ATMs.
Speaking about the service, Rohit Bansal, co-founder, Snapdeal said "At Snapdeal, we aim to be the marketplace that seamlessly services every customer need. As the country transitions to a more digitally enabled economy, we've launched a series of timely initiatives – from wallet and card on delivery, to extending FreeCharge partnerships to smoothen this transition."
"The launch of the cash on demand service is intended to further help our consumers tide over any cash crunch that they might face in addressing their daily needs," he added.
Even though Snapdeal is the first online retailer to start such as service, Big Bazaar, and many oil PSU companies have been providing Rs. 2000 via their outlets.