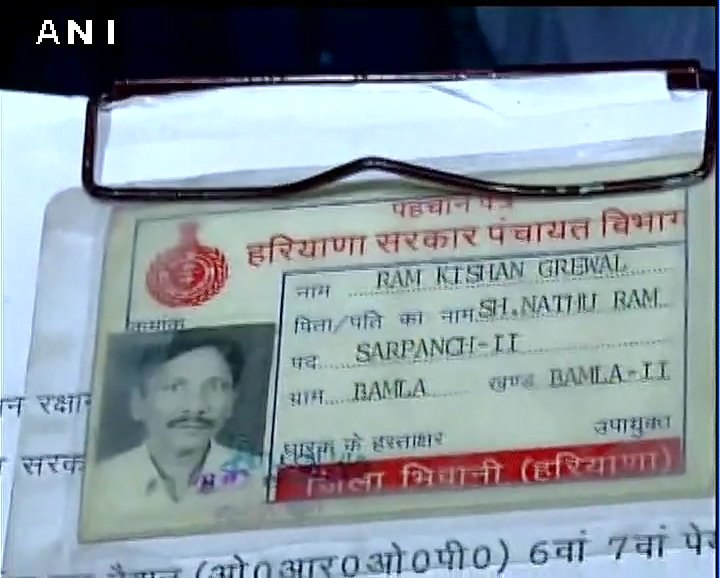 A 70-year-old ex-serviceman hailing from Haryana's Bhiwani district allegedly committed suicide by consuming poison on Wednesday at Jantar Mantar in New Delhi over the delay in implementation of One Rank One Pension (OROP), police said.
'Ram Kishan Grewal left a suicide note in which he said that he was taking this extreme step for the benefit of soldiers'
The One Rank One Pension has been a longstanding demand of the Indian armed forces and veterans which calls for same pension for same rank irregardless of length of service and date of retirement. The demand for pay-pension equity, which underlies the OROP concept, was provoked by the exparte decision by the Indira Gandhi-led Indian National Congress (INC) government, in 1973, two years after the historic victory in the 1971 Bangladesh war, and shortly after Field Marshal SHFJ Manekshaw retired, to decrease armed forces pensions by 20–40 percent, and increase civilian pensions by 20 percent, without consultation with armed forces headquarters.
After the suicide, Arvind Kejriwal blamed  on Modi govt. for this incident that occur on Wednesday evening.
In a series of Tweets, Kejriwal expressed grief over the "sad" news and asked the entire country should fight for the rights of Jawans.
he said in his tweet "Very sad. Soldiers fighting on border against external enemy and fighting within for their rights. Whole nation shud stand up for their rights"
"इसका मतलब प्रधानमंत्री जी झूठ बोल रहे हैं की OROP लागू कर दिया। OROP लागू हो जाता तो राम किशन जी को आत्महत्या क्यों करनी पड़ती?"