Prime Minister Narendra Modi, addressing the country tonight, announced that Rs. 500 and Rs. 1000 notes will not be used from midnight onwards. The Rs.500 and Rs. 1000 notes must be deposited at post offices and banks by the end of December, the PM said, adding the move was essential to fight "the disease of black money."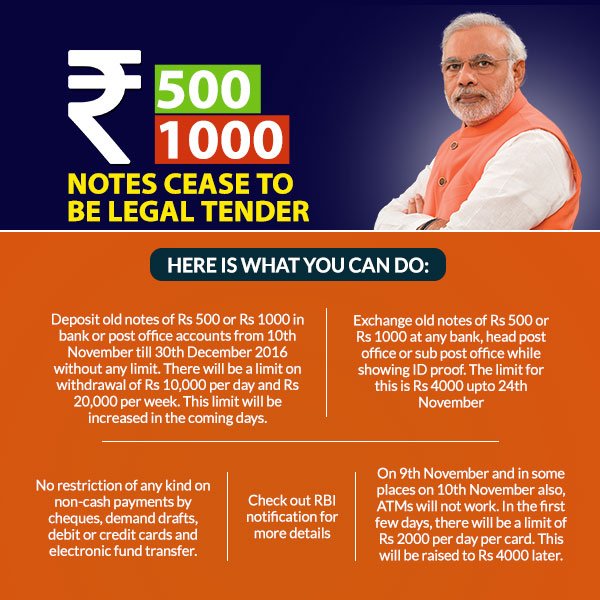 he said, adding that "corruption and black money is something we have fought for immediately after assuming office…There is a time when you realise that you have bring some changes in society, and this is our time to feel the same." It was then that he announced that the Rs 500 and Rs 1,000 notes will be deemed illegal starting midnight.
The Reserve Bank of India is planning to launch Rs.10, 000 – Rs.5,000 Rupees Note in some time become viral on the internet. But in actuality the RBI's spokesperson has denied about any such plans. So, as of now, there is no confirmed news on the exact launch date. Just stay tuned to get all the latest update.